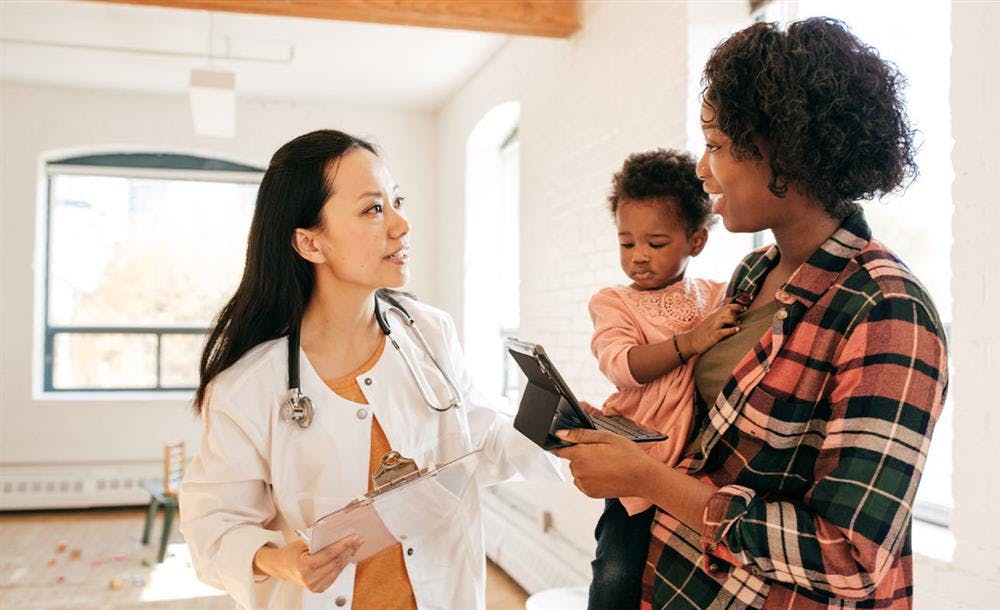 Preparing for your visit
To help you to prepare for your child's Enhanced 18-Month Well-Baby Visit, we've developed the Visit Planner. Based on the CAHMI Well Visit Planner©, the Visit Planner is a free, online tool that guides you through five key areas of healthy child development: physical health, safety, parenting and healthy habits, motor and language skills, and social and emotional development. It only takes 5-10 minutes to complete and can be accessed at any time on any mobile, tablet, or desktop device.
The Planner helps you identify and prioritize topics for discussion with your healthcare provider. Once completed, you can email, print, or save your personalized plan to bring with you to your child's visit.
Prepare for your visit